Post 3457 has a long standing commitment to provide services and support to our youth, veterans and our community at large. In order to continue to provide the needed support for our youth, fellow veterans and community we need your financial help. Any amount of contribution will be greatly appreciated.
Make Your Tax Deductable Check Payable To
TheVeterans of Foreign Wars Post 3457
Mail To
TheVeterans of Foreign Wars Post 3457
PMB 529 PPP P.O. Box 10000
Saipan, MP 96950
Just a few of the programs we are sponsoring on a continuing basis are as follows.

Class Room Flags Project. Post 3457 is committed to provided free of charge to all the schools in the Northern Mariana Islands enough American flags to insure every classroom will have one.

Each Veterans Day Post 3457 maintains a veterans booth at the American Memorial Park Saipan and provides free flags, patriotic flag decals, bumper stickers and posters along with information and pamphlets about America and the Veterans of Foreign Wars.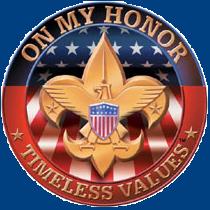 Post 3457 has been and continues to be a proud sponsor and contributor to the Boy and Girls Scouts of America's Northern Mariana Islands organizations.

Post 3457 also provides critical services and funding to veterans in distress who have fallen onto hard times or require assistance financially do to illness or economic set backs
Post 3457 also provides funding and other services to many other worth while community endeavors and youth sports activites. All of these efforts require funding. Being a small post we need the help of people like you through your generous contributions to be able to continue providing these and many other services.