Vietnam was my war. It is strange but it has taken me over 30 years to even acknowledge I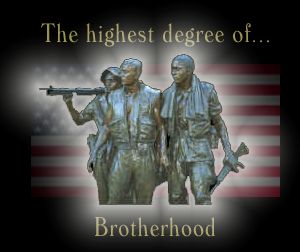 was there. Like many my experience in Vietnam was very traumatic, add that to the reception I received when I got back, I vowed to just try and forget it ever happened and get on with my life. The only exception to that vow over these last 30 some odd years was a visit I made 10 years ago to the wall to honor some old friends who forever reside there.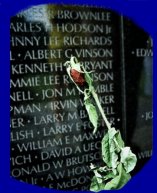 As I stood before the wall the names I have so long
carried in my heart seemed to shimmer, or perhaps it was just the tears that were flowing so freely that made them seem to do that.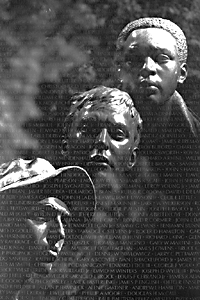 THIS PAGE IS STILL UNDERCONSTRUCTION AND WELL BE ADDED TO AS I GET THE COURAGE TO ADD TO IT